Sidney, NY
> Home
> Local Businesses
> Church Directory
> Town Events
> Movie Listings
> Organizations
> School Directory
> Messageboard
> Sidney Chat
> Our Prices
> Contact Us









What We Do:

There are a number of companies that can build your website; however, L & J Consultants can help you meet your goals and objectives at a fair price. We take the time to understand your business and the goals you wish to accomplish. If owning a web site is your dream, then let us help you make it a reality. Whether it's putting your business on the interent, increasing your hits to your web site, or offering a fair price for web graphics and services we can meet your needs. Check out what we have to offer and compare our prices with other web design companies. We have no hidden fees, no monthly charges, low hourly rates, and we offer FREE web hosting (Limited Offer). Contact us at (607) 865-4297 or email us today and see how L & J Consultants can work for you.


Our Services and Prices:

Banner Design

Banners can be custom design with your desired colors and images. These are just a few samples of certain sizes and design.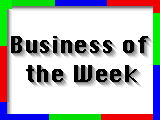 Banner Advertising

$10 for rotation per month. Have your banner rotate with other banners on top of our main page or other pages like this one on top. Have your banner be highly visible when visitors come to our site daily to check local events, news, weather, churches, and other up-to-date information.






Add your Business Web Site to our directory

If you have a web site we will add your business link for only $50 annual fee. SidneyOnline.com is a one stop web site for the Sidney community to meet all their needs. Local businesses can advertise their web sites with us so that internet users can find your business link in our local business directory. No monthly fees and if you have an ad or banner we can add that also(see above for prices).

Mead Corp



Become a Feature Business

Be a featured business which is located on top of our pages for only $10 per month or $100 for an entire year. Increase your sales by displaying your business to all of our visitors while they check our web site.

Our Feature Businesses are located at: our main page or on the right side of these pages.



Small Ad or Text Write Up

We can advertise your business with a small ad for a flat fee of $50 annually.

Check out our business. We are open Mon-Fri 8am-5pm.
We have specials every week and Sr. Discounts.
We are located at 63 West Highland Ave.
Call Us at (607) 563-XXXX today!


Other Services and Samples:
Web Site Design check outSpecial Deals check outSamples of our work